Preventive Maintenance for High Voltage Electrical Components.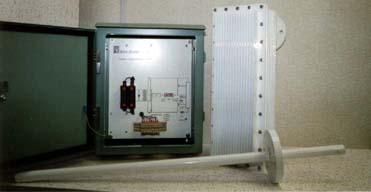 OMNIA engineering was formed in 1975 in order to produce accessories for the Power Transformer industry and for the Railway Industry. The company became OMNIA HV & Rail in 1999.
All directors & manufacturing employees are ex Power Industry trained and familiar with the Standards required by the industry & the environments in which the equipment produced operates.
Historically the company produced many items and instruments for the Power industry. This has now been slimmed down to two main product lines:
1. A maintenance free transformer dehydrating breather
2. On line transformer dryer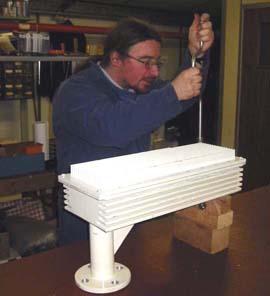 These were designed in association with the Central Electricity Generating Board (CEGB) and have been developed over the years in line with customer requirements and industry changes. Both product have current type approval certification.
Products produced for the railway industry have been designed to British Rail design. They consist of :
1. Earth Bond testers
2. Capacitor dividers
3. On line locomotive transformer dryers.
Again all products carry current type approval certificates. All products produced by OMNIA are fully supported, and we can supply spare parts and service kits, as required for all our products. We also offer an in house repair, servicing and calibration service for all our products.